Welcome to the SEARCH study homepage!
Accessibility statement for the SEARCH website.
SEARCH is a large, randomised, clinical trial investigating the effects of more intensive versus standard cholesterol-lowering, and of homocysteine-lowering using B vitamins in people who have had a heart attack. It is being run by the CTSU which is a department within the University of Oxford.
Please read our introduction to the study (you can also download participant newsletters from this page).
The study was started in 1998 and final follow-up assessments were completed between October 2007 and June 2008. Results were announced publicly at the American Heart Association meeting in New Orleans, USA on 9 November 2008. You can download the main study results from our results page.
In the UK we will continue to collect information on participant health outcomes via registries and NHS sources as part of long-term follow-up. You can download our Privacy Notice and the SEARCH Legacy Study Protocol along with other documents from the technical study documents section.
If you would like to get in touch, please contact us.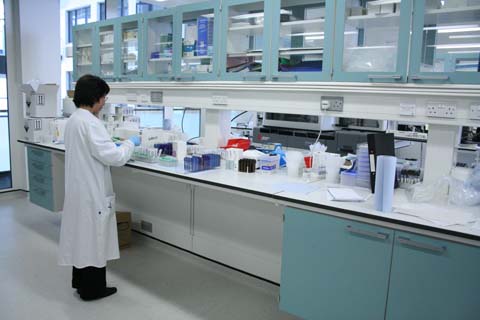 Staff at work in our laboratories